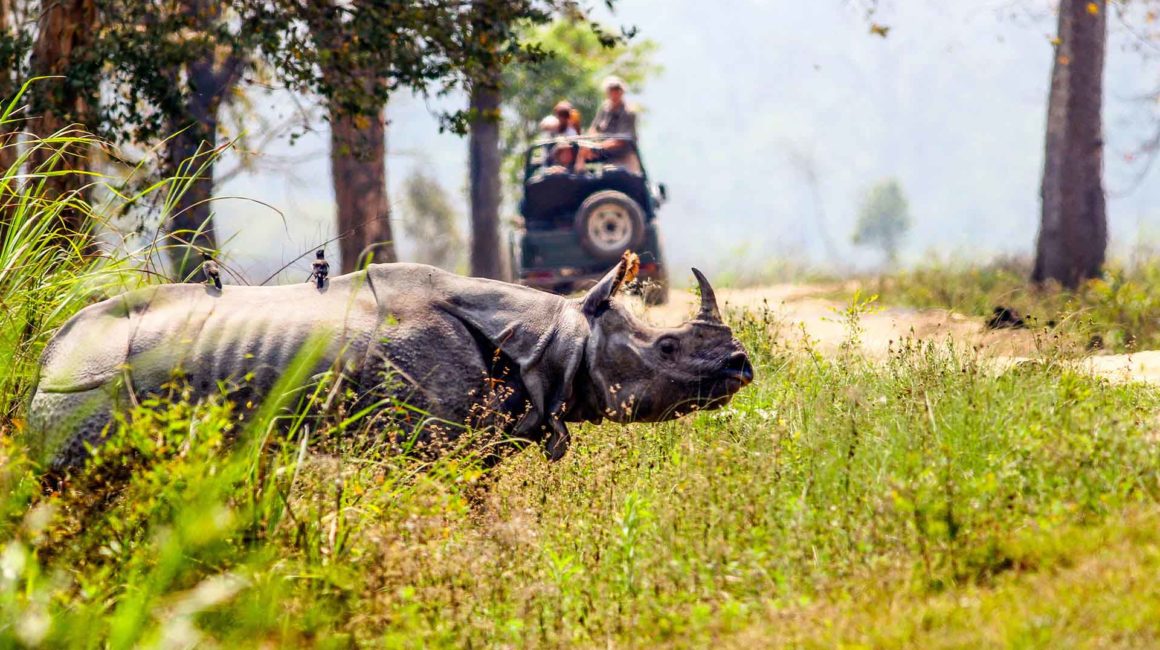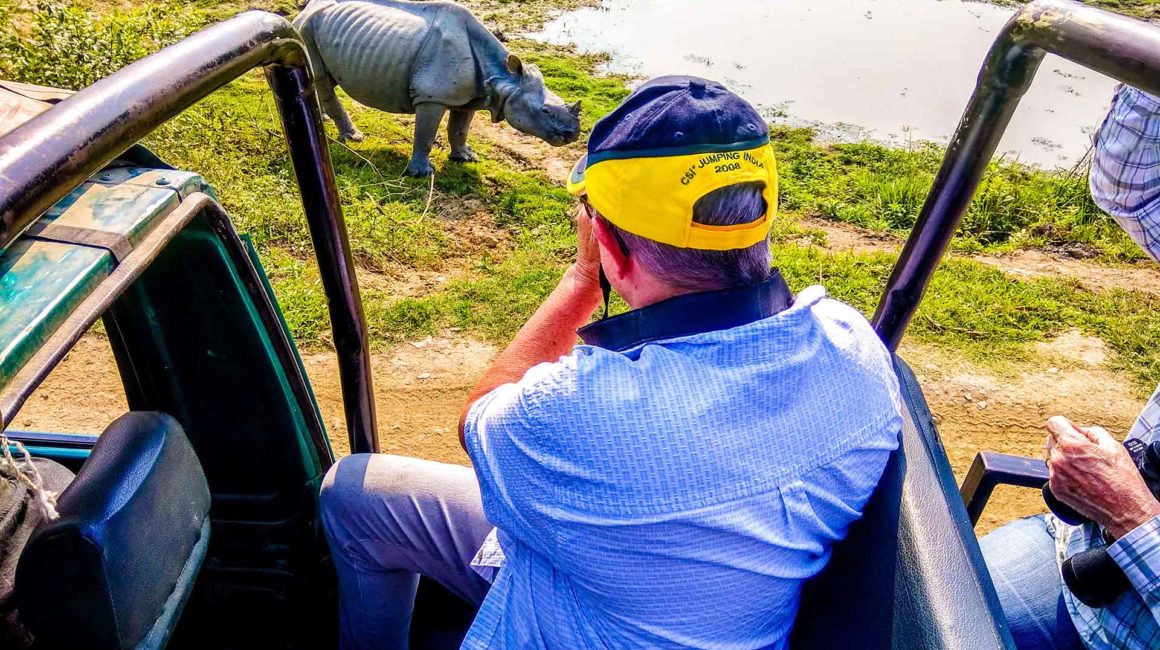 One of our greatest highlights – witness the big six in all their glory! There's a reason this park is known as the Serengeti of India.

Home to the greatest population of over 2,400 Single Horned Rhinos, 3,100 Wild Buffaloes, 1,100 Asiatic Elephants, 115 Royal Bengal Tigers, Spotted and Clouded leopards, this is home to the Big Six of the Indian Subcontinent. With 478 species of birds including the Great Hornbill, Pied Hornbill, Greater Adjutant Stork, Lesser Adjutant Stork, Black Necked Storks, Open Billed Storks, Woolly Necked Storks, Palasus Fishing Eagles, Grey Headed Fishing Eagles, Serpent Eagles, Vultures, Raptors, Kites and many different kinds of ducks, this is home to many Big Birds.
Added to all this are the Hillock Gibbons- the only ape of India, Monkeys, Beavers, Squirrels, Monitor and Water Monitor Lizards, Snakes including the King Cobras (hibernating in winters therefore very rarely seen) and Freshwater Dolphins in the river.

The rolling, lush green elephant grass against the backdrop of the mighty river under the shadows of the towering Himalayan peaks, makes this one of the most beautiful jungles of the world.

*Elephant safaris are subject to availability as these elephants are also used for anti-poaching patrolling.