Adventure Resorts & Cruises – ARC provides a unique, fresh and personal approach for travel to some of the exclusive corners of India.
Our cruise ship M.V Mahabaahu on the Brahmaputra River, Assam offers a cultural and natural history experience of a pristine destination. It also has two onboard our award winning river cruise boats on the backwaters of Kerala , the two cabins -Sauver Nigam and the nine cabins, Vaikundam which is convenient for groups to stay together.
ARC invites passionate and committed individuals who love to showcase their travelers the unique experience which it has to offer.
Asst Manager – Sales & Marketing
Education: Bachelors
Experience: 3 years in Sales function
Background: Hospitality Industry
Location: Charmwood Plaza, Suraj Kund, Faridabad.
Skills: Good in communication both in written and spoken English
Responsibility:

Handle offline and online sales
Manage digital and offline marketing

Salary: Negotiable (Not over 6 lacs)
our
Awards
Below are some of the awards won by us.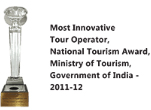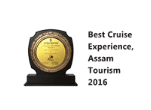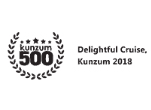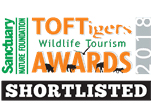 Copyright 2019 adventurerivercruises.com All Right Reserved.