Kerala River Cruise
Why Cruise with Us
Our biggest goal is to ensure that our guests experience the living cultures of Kerala in all of its authenticity. We were the first certified Eco-Friendly River Cruise operators in the region and this trend of pioneering has continued.
We have recently become the first operators to offer a 7-Day immersive cruising journey on Kerala's waterways.
Accolades and Highlights:

Location Advantage of Thotapally
Thotapally located mid way between Kovalum, Kochi and Periyar where, the waterways is a lagoon separated from the sea by a narrow beach, is one of the very scenic and central locations on the Kerala Backwaters. From here one can sail North on the shorter cruise programs towards the crowded waterways of Alleppey where hundreds of boats mill around as a traffic jam or, sail down South into the lesser used, but most spectacular waterways of pristine emerald waters where one can be alone with one's boat and the verdant, lush natural environment.
Awards:
4 Time Winners of the Kerala Tourism Award and the National Tourism Award.
Customers:
We've Played Host to the then Hon.Prime Minister Shree Atal Bihari Vajpayee.
We've Played Host Twice to International Comedian and Social Commentator Russell Brand.
We've Played Host to National Geographic and the Smithsonian.
We've Been Rated as the Most Eco Friendly Boats on the Backwaters.
Facilities:
Our Air Conditioning is Available Through the Day if Required.
We Provide Running Hot and Cold water 24X7.
Interiors are done in a traditional style using antiques, but with all required modern facilities provided for including high quality furnishing and linen.
Itinerary
We Offer More Cruising Per Night than Any Other Boat – We Are A Real Cruising Experience!
We Take You to Off the Beaten Path Regions as We Operate Out of Tothapally and not crowded Alleppey.
Most Houseboats offer only 1-2 nights programs and not 2-3 nights. Mention that most boats offer a houseboat experience with hardly any cruising in their 1-2 nights programs whereas, we offer a genuine river cruise experience with longer distance cruise and between at least a couple of excursions being done every day.
Food
The Cuisine We Offer Onboard Has Been Featured on Channel 9, Australia's Master Cheff Program as well as the National Geographic and Nat Geo People Channel.
Ours is One of the Best Culinary Experiences on the Backwaters.
Naturalist and Destination Manager
We Have a Naturalist & Destination Manager Onboard to Ensure Your Voyage is Even More Rewarding.
our
Awards
Below are some of the awards won by us.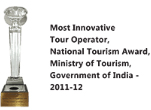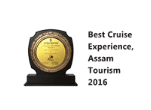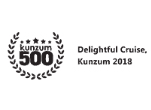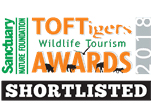 Copyright 2019 adventurerivercruises.com All Right Reserved.