5 Nights South to North Cruise
Kerala River Cruise
Changankari to Kochi
The river cruise takes you through wide lakes, flowing rivers, narrow canals and tranquil lakes with many villages on its banks that are only connected by water. Life is all on these waterways with people commuting in wooden dugout canoes where school children, traders and fidhermen all mingle together to make the voyage through the bustling waters both colourful and very exciting.
Visit temples, churches, market places, traditional dance and martial art schools and ayurvedic medicine centres. Take a canoe ride through the Kumarakom Bird Sanctuary. Experience how coir making is done. A really delightful tropical river cruise on warm waters with a lot of sun bathing and lazing as you sail towering twenty feet above the paddy fields in canals held together by dykes or, along the Arabian Sea where the setting sun splashes the endless waters with a bright orange glow.
Fare Starting 2,210

$

per cabin
5 NIGHTS SOUTH to NORTH CRUISE
Detail Itinerary
Day 1: Arrive in Changankari by noon
Embark on the boat at Changankari village by lunch time. The team on-board welcome you to the boat and helps you with a smooth check-in. Gather-together in the lounge for a briefing about the boat and about the cruise. Sail during the afternoon exploring the interior settlements at the middle of vast expanses of paddy fields of Kuttanad.
Return to boat and relax.
Meal Plan: (L, D)
Day 2: Changankari – Champakkulam – Mankompu
Excursion to Aranmula
After having early breakfast drive to an ancient village, Aranmula, of families of craftsmen who still preserve their skill in making mirror out of a special combination of metals. The secret of the trade has been passed down through generations. These mirrors have the distinctive feature of 100% reflection unlike the common mirror. Local people consider it as auspicious to keep it at home to attract prosperity and luck.
Take a walk in the village, interact with the mirror makers engaged in different stages of their work, visit the ancient temple of Krishna. We will have a traditional lunch at a house along the bank of river Pampa. Explore the garden of flowers, fruits and spices. 'Palliyodom'- the legendary divine vessel, the mural art, the school of traditional architecture explain the cultural heritage of Kerala. The ritualistic regatta of the divine vessels-Palliyodom-of Aranmula and its neighbouring villages along the Pampa River is a visual delight during the harvest festival season of August-September.
After breakfast We cruise to Champakkulam village. Kerala's old spice trade used to pass through this town en route to Cochin and other ports on the west coast. Settled more than 1000 years ago by Syrian Christian traders, who later converted to Roman Catholicism under the Portuguese, the people chose to keep their syncretic cultural heritage. This can be seen in the monumental St Mary's Church on the riverside. Built in 1550, the foundations are said to be as old as 5th century AD. Architecturally, it is a mélange of several European styles, from the
Levantine altar and structure to the Dutch arches that tower overhead.
We visit St. Mary's church and a school. We may meet and interact with the tailors and the local artisans (open on weekdays) who make biblical heroes.
We may also see the Snake boat (Chundan Vallom), the pride of the villagers. These types of boats, being used for races today in modern days, were once maritime war boats and their structure and design reflect the prowess of ancient Kerala architecture. Over a hundred oarsmen race the very narrow and long boat at high speeds to the beat of drums from the aft. Cruise to Mankompu village. Enjoy a cultural performance by local women. Return and Relax on-board.
Meal Plan: (B, L, D)
Day 3: Mankompu – Kainakari – Kavalam
This day after breakfast we cruise to Kainakari.
Here we visit Chavara Bhavan, the ancestral home of Saint Kuriakose Chavara which is now preserved as a museum. Saint Chavara, the first canonized Catholic male saint of Indian origin, was the co-founder of the first congregation for men, the Carmelites of Mary Immaculate – C.M.I, and of a similar one for women, Congregation of the Mother of Carmel C.M.C. Relax on-board. Get closer to the life along the way, paddling along narrow canal by country boat, interacting with the villagers. Return to the boat. Have lunch on-board. We arrive in Kavalam where the river reverses its course and drain into Lake Vembanad. You may take the ferry to explore the region, walk along the dykes surrounding the expanses of paddy fields and interact with the farmers and women's collective.
As cruise, along the way we interact with toddy tappers, who collect the sap of the stem of blossoming coconut flower and make the alcoholic beverage–Toddy. We can learn from him the process of making toddy and may take a sip from his pot! Cruise through the narrow canal, watching the life at close quarters.
We continue the cruise till dusk.
Meal Plan: (B, L, D)
Day 4: Kavalam – Kumarakom
After having early breakfast, cruise to the expanse of Vembanad lake
We set out by country boat to watch the migratory and endemic birds of Kumarakom, which is a cluster of lagoons of lake Vembanad, at the backdrop of mangroves, paddy fields and coconut groves. Waterfowl, cuckoo, owl, egret, heron and the water duck are some of the endemic species seen here. Parrots, teal, larks, flycatchers, wood beetle, and other birds are seen here during their respective migratory seasons.
This house is located on an island which was made by the men of the house, by reclaiming land from Backwaters. A walk in the farm will be educative. The hostess will demonstrate the preparation of traditional Syrian Christian cuisine. You may also try your hand at cooking and listen to the story of her family, of three generations of laborious men, and equally strong women who supported their pioneering spirit. We will have lunch at this house. Return to our boat and relax.
Return to our boat and cruise to Thanneermukkom for overnight halt. The barrage at Thanneermukkom built across Vembanad, the largest lake of Kerala, divides the lake into two; one half with perennial salty water and the other with fresh water enriched by rivers.
Relax on the boat, enjoying the gentle breeze and the beauty of the vastness and serenity of the majestic lake.
Meal Plan: (B, L, D)
Day 5: Kumarakom – Chenganda – Vaikom
After breakfast we sail to Chenganda village. The people of this rustic village are having a laid-back and peaceful life. Spend time with the coir weavers, the shell harvesters and farmers, engaging in conversation about the riparian life and watching various indigenous techniques of fishing. Return to boat and have lunch on-board.
By evening we arrive in the ancient village Vaikom, By tuk-tuk we proceed to the cultural centre in the locality to watch the traditional dance performance – Kathakali, the traditional dramatic and mimetic dance form, which plays stories from epics. It is a unique blend of dance, music, action, literature and make-up.
We take a tour around the temple to get to know about its history and architecture. The architecture of temples in Kerala is based on ancient science of construction and geographical features of the land. As per the traditional architecture, each element of temple represents an element of human body, and, a temple is not only the space for spiritual enlightenment but also the venue for harmonious social networking.
Tonight, we celebrate our sojourn over farewell dinner on board.
Meal Plan: (B, L, D)
Day 6: Vaikom – Cochin
After breakfast, we set sail, gently cruising by the islands interspersed along rivers, lake and coastal estuaries. We talk about Cochin, the Queen of Arabian Sea, its geographical, cultural and social significance.
Arrive at Marad and disembark from boat. Drive to the nearby village Nettoor, to watch Kalarippayattu –traditional martial art of Kerala which is said to have given birth to all martial arts including Karate. Drop to either your hotel or, to the airport and the cruise program ends.
Meal Plan: (B)
RV Vaikundam Cruise
Package Price For 5 Nights
September 2021 TO May 2022
Luxury Cabin
Uncover the secrets of magical Kerala, an adventures land with immense ancient and must-watch attractions.
140sqft
1 Cabins
Bathroom
Windows on 3 Sides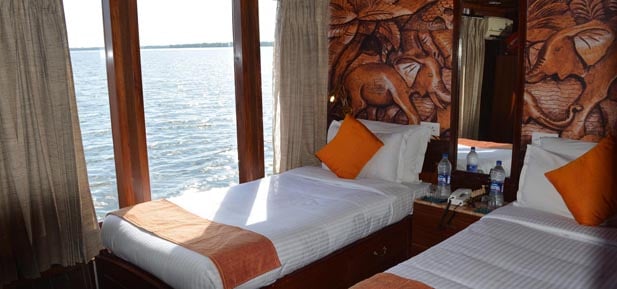 Deluxe Cabin
Uncover the secrets of magical Kerala, an adventures land with immense ancient and must-watch attractions.
130sqft
8 Cabins
Bathroom
Windows on 1 Side
Inclusion
Entrances: Entrance Fees
Naturalist/Destination Manager: English speaking
Internet: Available with Wifi Dongle
Land Transport: By Air-conditioned Vehicles and Local Tuk-tuk
Meals: Breakfast Lunch and Dinner
Assisted Transfers: At Kochi
Exclusion
Airfares: International or Domestic Airfares
Taxes: 5% Government Tax. Or any other tax levied in the future.
Evacuation Charges: For medical emergencies or any other reasons
Personal Expense: Laundry, calls, extra liquor, camera fee, medical, spa etc
Insurance: Any travel insurance or personal insurance.
Force Majeure
Assisted Transfers
Available Departure Dates 2021
| Sno. | Boarding Date | De-boarding Date | Status |
| --- | --- | --- | --- |
| 1 | 13-Oct-2021 | 18-Oct-2021 | Available |
| 2 | 01-Dec-2021 | 06-Dec-2021 | Available |
| 3 | 22-Dec-2021 | 27-Dec-2021 | Available |
Available Departure Dates 2022
| Sno. | Boarding Date | De-boarding Date | Status |
| --- | --- | --- | --- |
| 1 | 09-Jan-2022 | 14-Jan-2022 | Available |
| 2 | 31-Jan-2022 | 05-Feb-2022 | Available |
| 3 | 27-Mar-2022 | 01-Apr-2022 | Available |
| 4 | 10-Apr-2022 | 15-Apr-2022 | Available |
| 5 | 09-Oct-2022 | 14-Oct-2022 | Available |
| 6 | 20-Nov-2022 | 25-Nov-2022 | Available |
| 7 | 04-Dec-2022 | 09-Dec-2022 | Available |
| 8 | 25-Dec-2022 | 30-Dec-2022 | Available |
Available Departure Dates 2023
| Sno. | Boarding Date | De-boarding Date | Status |
| --- | --- | --- | --- |
| 1 | 08-Jan-2023 | 13-Jan-2023 | Available |
| 2 | 22-Jan-2023 | 27-Jan-2023 | Available |
| 3 | 05-Feb-2023 | 10-Feb-2023 | Available |
| 4 | 19-Feb-2023 | 24-Feb-2023 | Available |
| 5 | 05-Mar-2023 | 10-Mar-2023 | Available |
| 6 | 19-Mar-2023 | 24-Mar-2023 | Available |
| 7 | 02-Apr-2023 | 07-Apr-2023 | Available |
| 8 | 16-Apr-2023 | 21-Apr-2023 | Available |
| 9 | 08-Oct-2023 | 13-Oct-2023 | Available |
| 10 | 22-Oct-2023 | 27-Oct-2023 | Available |
| 11 | 05-Nov-2023 | 10-Nov-2023 | Available |
| 12 | 19-Nov-2023 | 24-Nov-2023 | Available |
| 13 | 03-Dec-2023 | 08-Dec-2023 | Available |
| 14 | 17-Dec-2023 | 22-Dec-2023 | Available |
Updated: 15 September 2020
REQUEST FOR
Reservation & Quote
OTHER INFORMATION
All bookings are subject to availability and terms and condition.
Cruise Check-In 1400 hours, Check-out time 1200 NOON
.As the first operation on this itinerary will be undertaken in end Sep 2019. The itinerary might need to be amended with minor modification post the first launch, exploratory cruise departure.
our
Awards
Below are some of the awards won by us.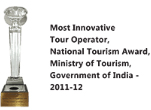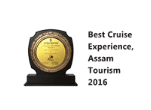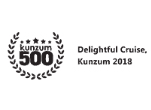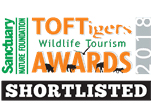 Copyright 2019 adventurerivercruises.com All Right Reserved.