Kerala River Cruise
Itinerary Packages
Introduction
Welcome to God's Own Country – Kerala! When it comes to this gorgeous state in southern India the popular moniker is no exaggeration. Called by National Geographic as the Green Venice of the East, the bustling, palm lined, emerald waterways is a sight to behold!
To get to really know Kerala, one must first understand her waterways – the lifeline of the entire region. There's no better way to enrich oneself than to truly comprehend the life of the people of the land. And what better way to visit them at close quarters than in awe-inspiring river cruise boats – it's like having a moving home on the water!
From cruising in waterways separated from the Arabian Sea by narrow beaches to, cruising in canals 20 feet above the surrounding paddy fields and held together by dykes. From intricate narrow canals where the houses on the banks brush along the sides of the cruise boat to, vast open lakes with spectacular sunsets, the cruise is indeed breathtaking in its pristine yet bustling tropical, warm  waters!
7 Nights North – South
Kochi – Alleppey
Starting from
3,070

$
/cabin
7 Nights South – North
Alleppey – Kochi
Starting from
3,070

$
/cabin
Why a 7-Day Journey?
If you're looking to gain a unique insight into an under-explored side of Kerala, nothing comes close to a week-long cruising holiday through the backwaters. Most houseboats only offer a 2 – 3-night stay and even then, the cultural immersion is limited.
With this journey, we've created a route that allows travellers to truly understand what life in Kerala, especially by the backwaters, is really like. Throughout this holiday, travellers will be meeting locals who'll be your guides for different aspects of the journey – this is immersive travel at its best.
5 Nights North-South
Kochi – Changankari
Starting from
2,190

$
/cabin
2 Nights North-South
5 Nights South-North
Changankari – Kochi
Starting from
2,190

$
/cabin
2 Nights South-North
REQUEST FOR
Reservation & Quote
our
Awards
Below are some of the awards won by us.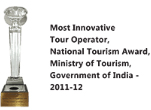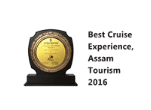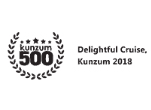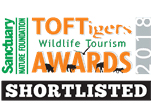 Copyright 2019 adventurerivercruises.com All Right Reserved.