Kerala River Cruise
Culinary Experience
Facilities on board
Well equipped kitchen managed by experienced Chef and service team.
Buffet Menu: Traditional Indian cuisines  Vegetarian and non-vegetarian Indian food using locally available fresh products.
Beverages: Authentic Indian Wine and beer is available onboard – prior notice is required.
A special chef's meal is arranged serving Kerala Cuisine with fresh catch of seafood in a traditional style on a banana leaf.
Food
Kerala is the land of spices for which Christopher Columbus, Vasco DaGama and many great explorers sailed from Europe to discover and trade with this land thus, discovering half of this world. The spices are the greatest flavours that can be tasted in any of the world cuisines and the journey through the Backwaters is a voyage of discovering the way these spices make one's experiences of the palate a completely new adventure, which is completely life changing on how one will enjoy one's food after this journey!
Tapioca
Kappa (Tapioca), elevated and stuffed to the brim with traditional biriyani ingredients, spices and techniques, is among the tastiest delicacies that God's Own Country has to offer. One must just wait for the first bite to enjoy the spicy mix, with a high number of natural ingredients highlighting the entire experience.
Avial
It is usually a regular side dish at most meals across God's Own Country because at its core, it can be made anywhere and at any time, using any set of vegetables available in the pantry. It is also a part of Sadya, the traditional vegetarian feast of Kerala. The recipe below will help you bring to life a staple in every Kerala household.
our
Awards
Below are some of the awards won by us.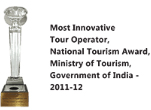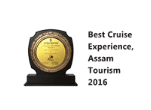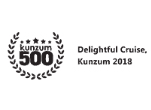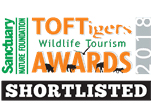 Copyright 2019 adventurerivercruises.com All Right Reserved.