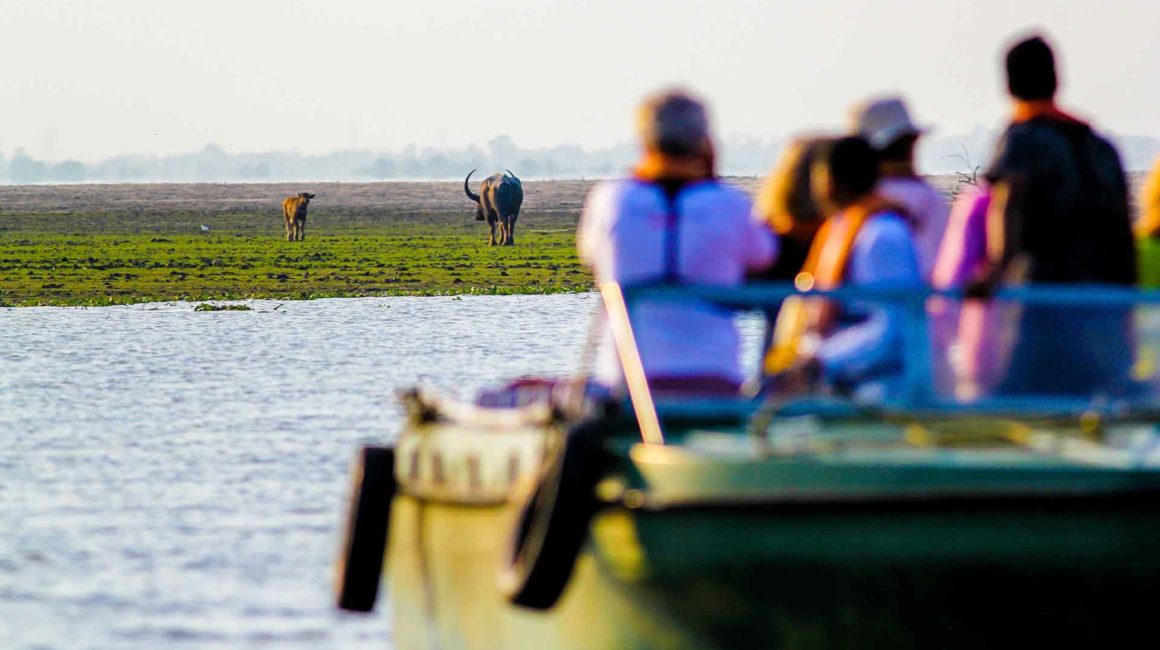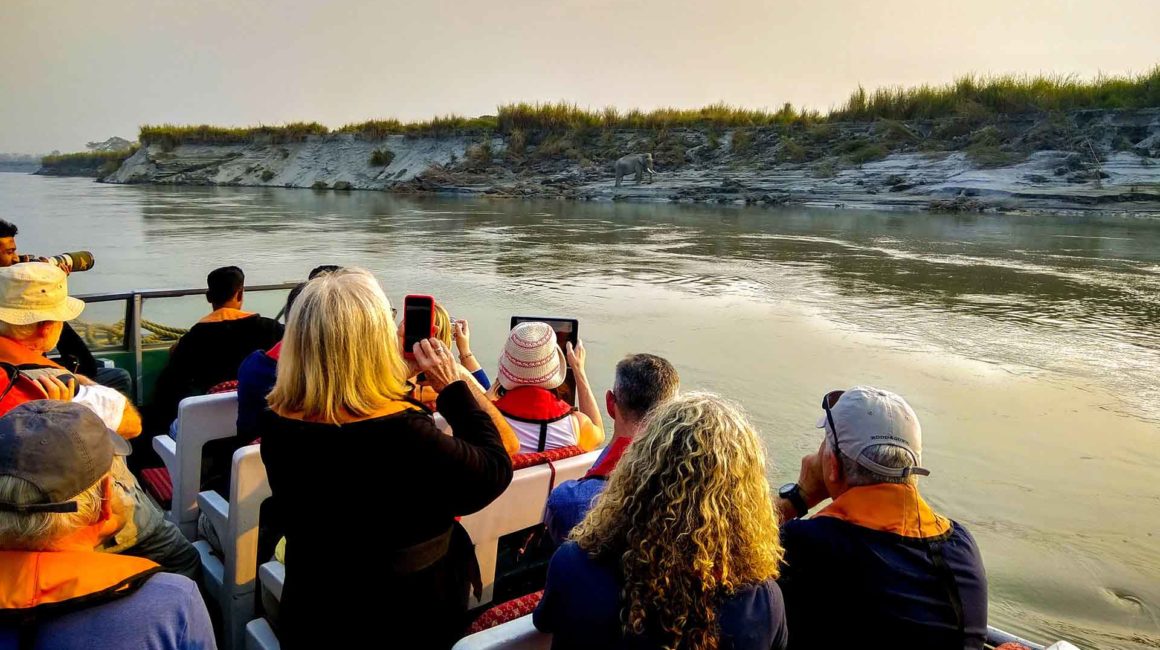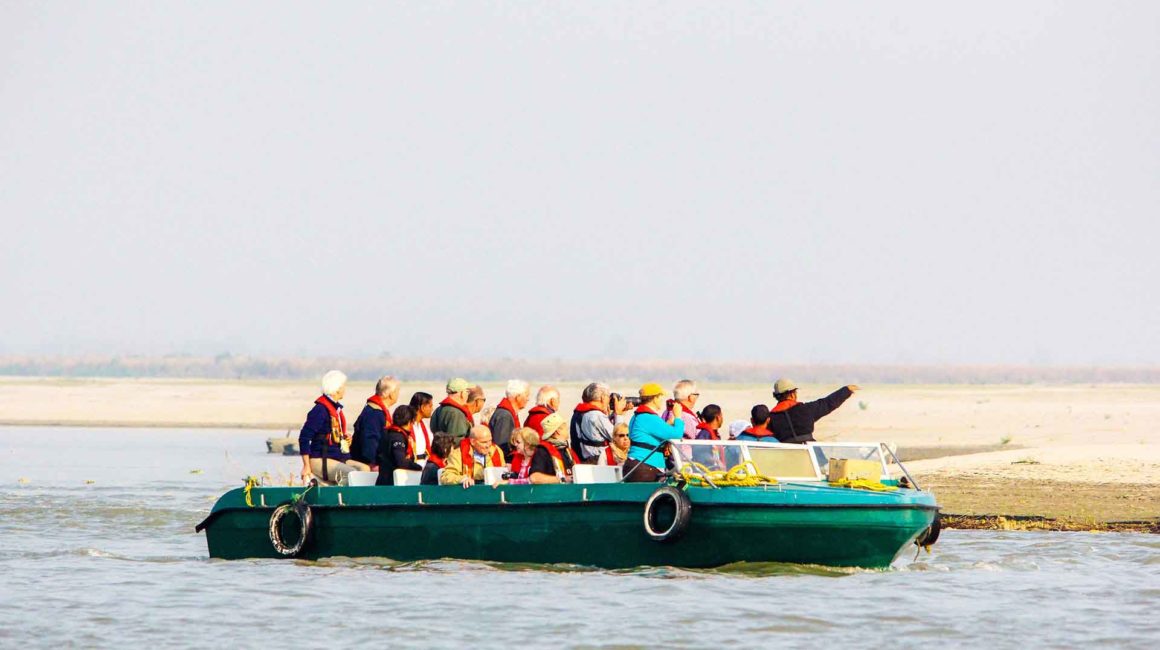 The Dhansari Mukh Boat Safari along the Eastern Range
An exciting boat safari through the mingling waters of the Dhansari and Brahmaputra River with plenty of fresh water dolphin sightings.

Get ready to spot swimming elephants, wild buffaloes, tigers, deer, occasionally rhinos, water monitor lizards, beavers, monkeys, turtles, eagles, vultures, storks, kingfishers and more.
The possibility of spotting this much wildlife makes for a truly exciting boat safari adventure for 2-3 hours. Relax in the comfortably cushioned armchairs built in the tenders for the boats to slice through the pristine waters of the rivers bringing back memories and pictures of a great natural history experience. The Brahmaputra River is the only other river apart from the Zambezi River in Africa where such a wonderful experience can be enjoyed.