Watch a Kalaripayattu Performance:
Action is everywhere, whether its reel life or real and in Kerala you can have an amazing experience of traditional martial arts action, for real.

Kalaripayattu combines a wide range of combat techniques from empty hand combat to a wide range of weaponry including short stick, curved stick, sword and shield, spear, mace, and flexible sword. Unlike other martial arts forms, kalaripayattu focuses not just on exercise and physical agility, but also on the energy system of the body.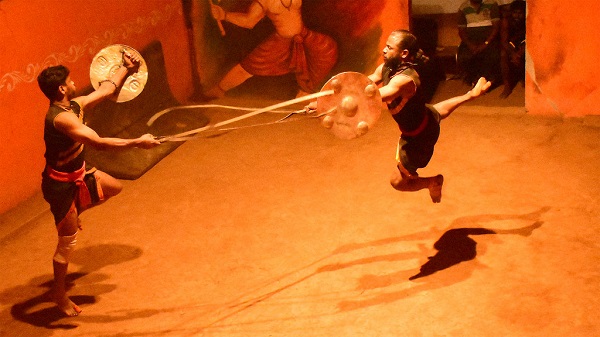 Explore the Craftsmanship of Kerala:

Sargaalaya is a unique tourist destination, one that is an enriching experience for every visitor. Sargaalaya Kerala arts and crafts village is an initiative of the department of tourism, Govt. of Kerala. The craft village is a cluster of skilled artisans. There are 27 cottages in the craft villages where more than 60 varieties of crafts are made by hand.
Kerala is one of the most culturally rich states of India and home to some unique handicrafts. Handicrafts of Kerala include pottery items, coconut derived products, lacquer ware (a blend of wood and metal), banana fiber products and woodcraft.
Step Back in Time with a Kathakali Performance:
Kathakali, Kerala's soul, is a beautiful dance form in which dancers dress up in colorful costumes and tell you enchanting stories of the land with nothing but their expressions and postures.
Traditionally performed by male dancers, it developed in courts and theatres of Hindu regions contrary to other Indian classical dances which predominantly developed in Hindu temples and monastic schools.
Unwind with an Ayurvedic Treatment:
You just cannot miss an Ayurvedic experience when visiting Kerala. Ayurveda resorts in Kerala offer various forms of natural treatment and rejuvenation. An extensive system of medicine there is so much to learn, know and explore in the realm of Ayurveda for the curious traveller.
Consult with an ayurvedic doctor first and then undertake the treatment prescribed. The experience is nothing short of divinity.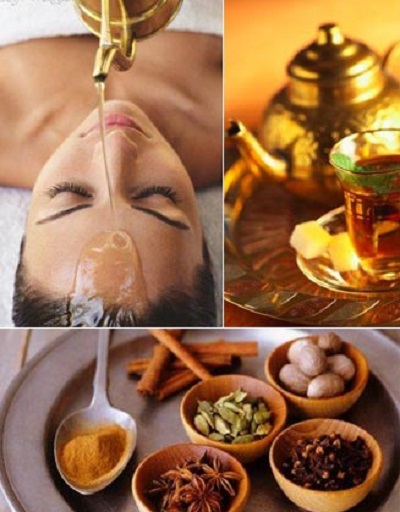 Understanding the Syrian Christian Influence:
In Kerala, you have the opportunity to come face to face with a myriad of intriguing cultures.
For instance, you can visit a village that was established a thousand years ago by Syrian Christian traders, who later converted to Roman Catholicism under the Portuguese.
However, the traders and the generations to follow chose to keep their syncretic cultural heritage. This can be seen in the monumental St Mary's Church on the riverside. Built in 1550, the foundations are said to be as old as 5th century AD. Architecturally, it is a mélange of several European styles, from the Levantine altar and structure to the Dutch arches that tower overhead. It's also possible to organise a meal at one of the traditional Syrian-Christian homes.
Cruise the Rivers of Kerala:
The backwaters of Alleppey are like the soul of Kerala, you can take a houseboat cruise on the backwaters of Alleppey, traveling through the narrow canals, enjoying the lush greenery. It is a romantic experience, irrespective of whether you are with your partner, friends or all alone. Consider travelling with an eco-friendly and sustainable boat much like the Vaikundam or Sauver Nigam.
Explore the Flora & Fauna of Kumarakom:
An escorted canoe right through the waterways brings our guests closer to the migratory and endemic birds of the region. It's time to explore Kumarakom, a cluster of lagoons of Vembanad lake with a backdrop of mangroves, paddy fields and coconut groves.
Try and spot the waterfowl, cuckoo, owl, egret, heron and the water duck. Parrots, teal, larks, flycatchers, wood beetle, and other birds are also seen here during their respective migratory seasons.
When it comes to Kerala, these activities are just the tip of the iceberg and we haven't even gotten to the elephant shelters, traditional meals and ancient rituals yet. We guess for all of that, you'll just have to plan a visit, won't you?