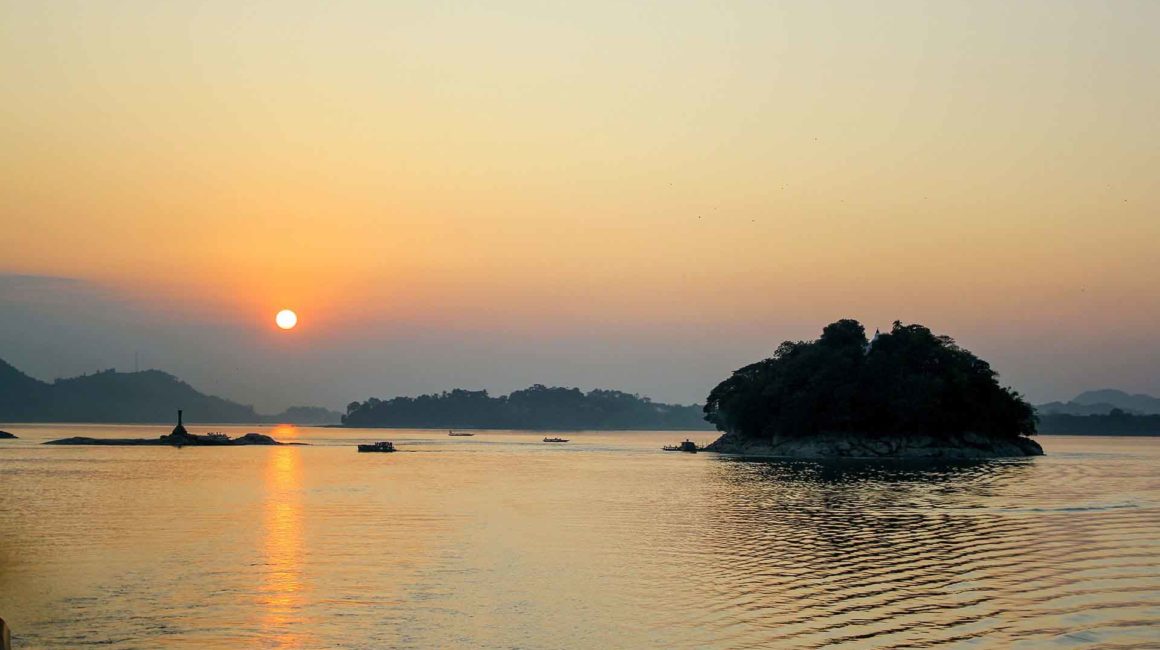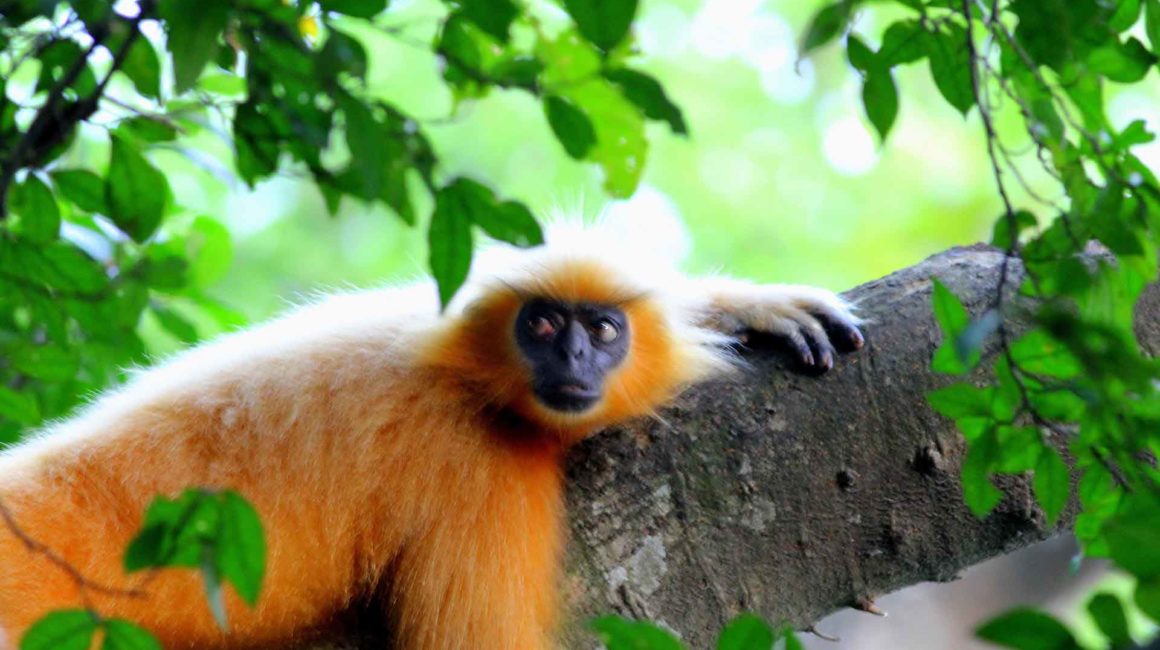 The smallest inhabited river island of the world is called thus as the growth of the flora on the island gives the image of the unfurled feathers of a peacock in its dancing form.
Home to the rare Golden Langur and many species of birds makes Peacock Island an exciting boat excursion of natural history. The constant arrival of pilgrims to pray at the temples located on the island also gives it a lovely essence of living cultures amid the flowing waters of the great river. A lovely sight to behold!
Yoga on an Uninhabited Island
Our cruise director Neena Morada, is a trained Yoga and Ayurveda practitioner. Weather permitting, one of the most beautiful experiences our guests have on this cruise is when we pull over on one of the Brahmaputra's many uninhabited river islands for a dedicated yoga session. Get ready to experience the peacefulness of the surrounds whilst partaking in one of India's oldest traditions.