Weather & Seasonal Information
• There are four distinct seasons in Kerala – summer, monsoon, autumn and winter. The best time to visit Kerala is in the autumn and winter seasons, i.e. from October to April.
• Our cabins are air-conditioned for your comfort, but you should include hats, sunscreen and jackets in your packing when visiting during the winter months.
River Condition & Disclaimer
• Our voyage is an expedition-style cruise with all creature comforts onboard. Our shore-side staff will make every effort to attend to your comfort during onshore expeditions. However, vehicles and roads may not be of the same standard that you have experienced elsewhere, although we use the best of what is available locally.
• Please note, this itinerary is subject to weather and river conditions. The Destination Manager/Naturalist reserves the right to adjust the itinerary for passenger safety and comfort.
• The backwater river cruise is subject to seasonal fluctuations, our program is subject to weather and River conditions.
• Also, we reserve the right to convert the direction of the cruise from upstream to downstream or vice versa without any compensation.
our
Awards
Below are some of the awards won by us.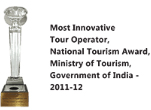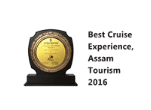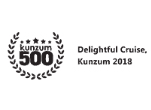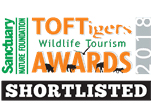 Copyright 2019 adventurerivercruises.com All Right Reserved.