Deck 3
Sun Deck – Dony Polo Deck
Open Bar
Noon to sunset open bar facility
Cabins
10 Superior cabins without balcony
Gym
Deck with cardio equipment and weight training facilities.
Deck 1
Cabins
2 Suites, 2 Luxury, 7 Deluxe Cabins & 2 Superior Cabins.
Main Deck
Bar & Lounge
Soma Lounge for Bar and a well furnished library
Fo′c′sle Area
Boat station in the Fo'c'sle area for off-shore excursions
Lower Deck
Spa Ojas Deck

our
Awards
Below are some of the awards won by us.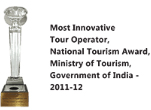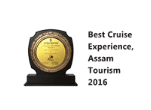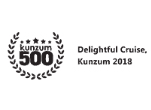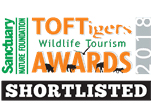 Copyright 2019 adventurerivercruises.com All Right Reserved.