Witness 7000 meter high peaks of snow-covered mountains onboard the MV Mahabaahu. A view like this isn't visible from any other navigable river of the world.
One can never get enough of the snow-covered peaks of Mount Gorichen and  Mount Kangto. These two main peaks situated in the state of Arunachal Pradesh are visible from the MV Mahabaahu on a clear day.
Our cruisers are guaranteed to be awestruck by the magical expanse of the fast flowing Brahmaputra as we sail under the shadow of 450 miles of the majestic Indian Himalayas.  The river show-cases the prominence of Chumo, Kangto, Gorichen, Nai Peng, Nyegyi Kansang, Namcha Barwa and many more peaks.
This is the richest combination of natural and living history on any river in the world. It's no wonder this was showcased on the National Geographic People channel.
More than just a pretty sight:
There is also a historical significance associated to these mountains our guests see. Mount Gorichen and  Mount Kangto have seen some of the fiercest of battles in the 1962 war with the Chinese when they tried to annexe Tawang.
Further, it was through the passes between these mountains that the present Dalai Lama managed to escape capture by the Chinese when he escaped to India.
More on Gorichen and Kangto:
Kangto (7090 metres or 23,261ft)
Kangto peak is the highest peak in Arunachal Pradesh. Located close to the India-China border the peak is a place of tremendous scenic beauty.The Kameng river is fed by the snowfields and glaciers of this mountain.
Mt. Gorichen (6488m or 22,500 feet)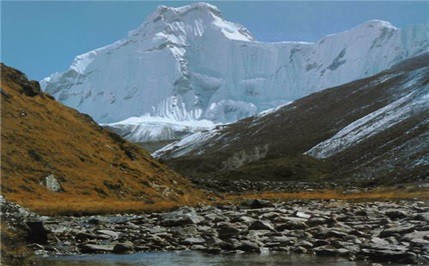 Mt. Gorichen is the second highest peak in Arunachal Pradesh and is located in between the Tawang and the West Kameng districts. The peak is located near the China border and is also known as Sa-Nga-Phu which literally means the Kingdom of Deity. This peak is considered to be a sacred peak according to the Monpa tribe protecting them from all evils. It is a rock and ice peak and is a sub range of the Eastern Himalayas. It is an ideal peak for trekkers and mountaineers. The mountain received its first ascent by a team led by a Dutchman Ronald Naar in 1933 who couldn't get a permit in time due to the bureaucracy involved and so made an illegal ascent.